CLAIM YOUR FREE OEXP LESSON/S FROM THE SORCERER'S APPRENTICE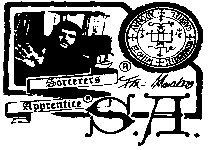 Remember, you can claim one free OEXP for every three OEXPs you purchase.
Also; you can claim one extra OEXP lesson each time you place an order more than 50.00 GBP in total
Note: advertisements interspersed on this form by Pliner.net (e.g. Metrodate) are independent companies and should not be seen as recommended by the S.A.

Pliner.Net is not responsible for the content of member forms.
You can see a list of all OEXPs to choose from here: Click here to see OEXP List.